Skip to Content
Electric Vehicle Charging Station Installation in Portland, ME
CBE-Your Trusted, Local, Licensed Electrical Experts
Casco Bay Electric provides home and business owners throughout Portland with numerous electrical services including, electric vehicle charging station installation. Our knowledgeable and licensed electricians have the right tools and equipment to install an electric vehicle charging station for both commercial and residential use. The automotive industry is rapidly evolving to become more efficient and environmentally friendly. Our goal is to stay at the forefront of innovation by providing our customers with comprehensive services. We combine years of experience with the latest products to ensure that our customers are completely satisfied with our service. Call Today to schedule an appointment today.
Types of Electric Vehicle Charging Station Installations Available
At Casco Bay Electric, we offer electric vehicle charging station installation for both commercial and residential use. As more and more customers are using electric cars, local businesses realize the importance of having an EV charging station to help promote green energy while becoming a reliable stop for those customers with electric vehicles. Electric vehicle owners have the option to charge their vehicles at home by having an EV Charging station installed at their home. Learn more about our electric vehicle charging station installation options below.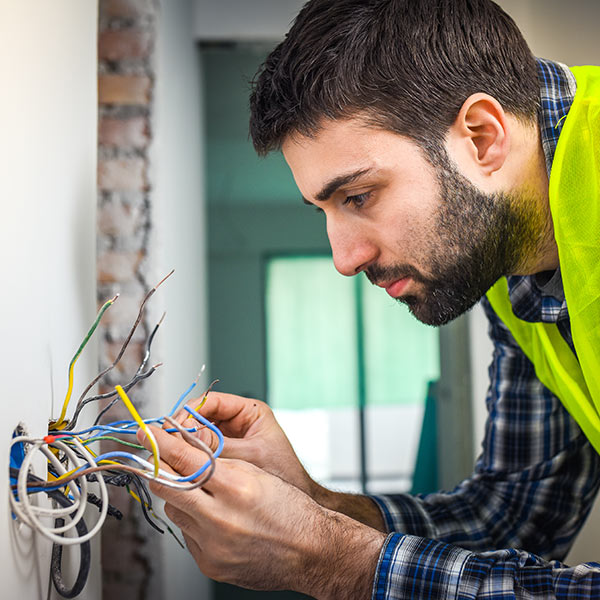 Level 1: 110V – Level 1 charging stations are a low-power EV charging station that is included with most new electric vehicle purchases. They are ideal for residential use because they can be plugged right into a standard wall outlet. However, they only provide about five miles per hour charges, so they aren't ideal for many long distance commuters.
Level 2: 240V– When you require faster charge times and more power, the Level 2 Charging Station is the right choice. This charging system is ideal for most new electric vehicles as it provides about 25 miles per hour charged. However, they do require a special hookup. Our professional electricians can install a Level 2 Charging Station for your home.
Level 3: 480V – Business owners that want to expand their customer base need a fast and reliable charging station installed by a licensed electrician. Installing a level 3: 480V charging station ensures that your customer receives fast charging while they're on the go. Its compact design means it can be installed nearly anywhere, including supermarkets, gas stations, coffee shops, and shopping centers.
Why It's Important to Choose a Licensed Electrician
If you're considering installing an electric vehicle charging station, it's essential to choose a licensed and insured electric company to ensure it's safe for your customers, family, and vehicle. At Casco Bay Electric, we have access to the latest equipment and follow comprehensive installation guidelines, so you can feel confident you're getting high-quality services. EV charging stations require a certain voltage to operate, and installing the incorrect system without the correct hook up can lead to thousands of dollars in damages.
How Does Installing an EV Charging Station at my Home Benefit the Community?
As the vehicle industry sees significant year-over-year growth of electric vehicles, it's more important than ever to ensure your business is part of Maine's growing EV infrastructure. EV charging stations provide numerous benefits to your business, the community, and the environment, including:
Commitment to Sustainability – Installing an EV charging station showcases your business's commitment to sustainable energy and improving the environment.
Revenue Growth – Maine offers generous incentives for business owners that install EV charging stations on their property.
Attract Customers – More and more customers throughout the area spend money on businesses that align with their environmental views. Installing an EV station will attract like-minded customers to spend money while waiting for their vehicle to charge.
Lower Driving Costs – Reports show that EV drivers can save hundreds of dollars a year in fuel costs compared to traditional combustion engines.
Choose the Area's Premier EV Charging Station Installer
Casco Bay Electric is the area's leader in electric vehicle charging stations. Our highly-trained and insured electricians offer installation for both commercial and residential uses. The electric vehicle charge station infrastructure has grown exponentially over the last few years. We are excited to be at the forefront of providing vehicle owners and businesses access to clean and sustainable fuel sources. If you're interested in installing an EV charging station, contact our team today for a free estimate.
Your Local Licensed Electrical Experts. Available 24 Hours a Day.