Skip to Content
Join the Team at Casco Bay Electric
Electrical Jobs in Central and Southern Maine
If you're looking for a job as an electrician in Central and Southern Maine, you've come to the right place. We invite you to consider starting your career with one of the area's top electrical contractors, Casco Bay Electric. When you become a member of our team, you'll be able to contribute your skills and gain new ones as you work alongside our experienced electricians. We provide services for commercial, industrial, and residential clients throughout Southern Maine, giving you plenty of opportunities for diverse work experiences. As part of our team, you'll help us complete work ranging from modifying electrical systems for improved efficiency to emergency electrical repairs. You'll also learn how to apply your skills to every job while gaining valuable experience and working with a top tier team. Learn more about what we offer our electrical contractors and contact us if you have any questions.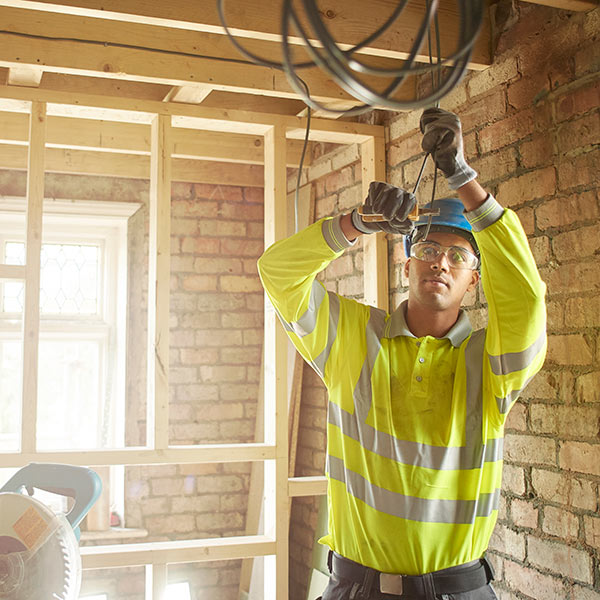 Why Work With Our Team?
At Casco Bay Electric, you'll have plenty of opportunities to work and grow your career. We're always looking for the best as well as those who are at the beginning of their careers but have a growth mindset. We offer a comprehensive benefits package for a variety of electrical jobs. We're currently looking to grow our team of motivated and skilled electricians and professionals. We provide a safe and positive work environment. When you join our team, you'll be fully licensed and insured. You'll have the opportunity to hone your skills when it comes to residential, commercial, and industrial electrical work. You'll be proud to call yourself a part of our team. You'll have access to the highest-quality materials and equipment as well as the latest electrical technologies and solutions. Our training is top-notch, and you can count on our experienced electricians to help you throughout your career with us. We're looking for you if you value courtesy, clear and honest communication, and first-class customer service.
Offering a Comprehensive Benefits Package
At Casco Bay Electric, we understand benefits are important to our employees. That's why we offer a comprehensive package to everyone on our team. Our benefits include:
Medical insurance
Dental insurance
Vision insurance
Life insurance
Disability insurance coverage
Paid vacation, holiday, and personal time
401(k) with company match
A company truck
Current Employment Opportunities
We're looking for Electricians with all types of backgrounds. We hire both experienced electricians as well as those just getting started with their careers. Casco Bay Electric values well-rounded electricians because we specialize in many areas. Check out some of the types of work you'll be able to do with us:
Residential Electrical Services – You'll visit homes in Southern Maine and provide electrical services for new construction homes, home additions, and more. You'll help design and implement electrical systems, update wiring, and handle electrical maintenance issues with sophisticated equipment.
Commercial Electrical Services – As an electrician with us, you'll visit local businesses, including restaurants, office spaces, and more. Our electricians build, service, and remodel electrical components and install fire alarm systems. We also work for local municipalities offering services such as streetlight installation and maintenance.
Industrial Electrical Services – When you join our team, you'll visit local industrial facilities and assist with their lighting needs and security systems. We work with local gas utility companies, manufacturing facilities, recycling processing plants, food service businesses, and more. Our team completes system upgrades and electrical maintenance.
Specialty Electrical Services – You'll be providing services such as power quality testing, underground fault location, energy study and chart recording, and more.
Generator Services – Our team services and repairs generators for homes and businesses. We also install generators throughout Southern Maine.
Emergency Electrical Services – We offer 24/7 emergency electrical services for homes and businesses in Portland, ME. Our emergency services include repairing tripped circuit breakers, overloaded outlets, and large-scale power outages. Not all our electricians are available around the clock.
Submit Your Resume
If you're interested in applying to join our team of electricians at Casco Bay Electric, please fill out the form on this page and send us a copy of your resume. We'll be in touch if we feel your skills and experience meet our needs.
Your Local Licensed Electrical Experts. Available 24 Hours a Day.