Skip to Content
About Casco Bay Electric, LLC in Portland, ME
Learn About Our Experienced & Qualified Electricians
When you need commercial electrical services in Southern, ME, you can count on Casco Bay Electric, LLC. We're proud to be the experts in electric service. Our electricians are fully licensed and insured and deliver excellence in all areas of electrical work, including commercial, industrial, and residential areas. Don't hesitate to contact our team for all your electric services needs in Southern Maine. We would be happy to offer you a free consultation and estimate for service.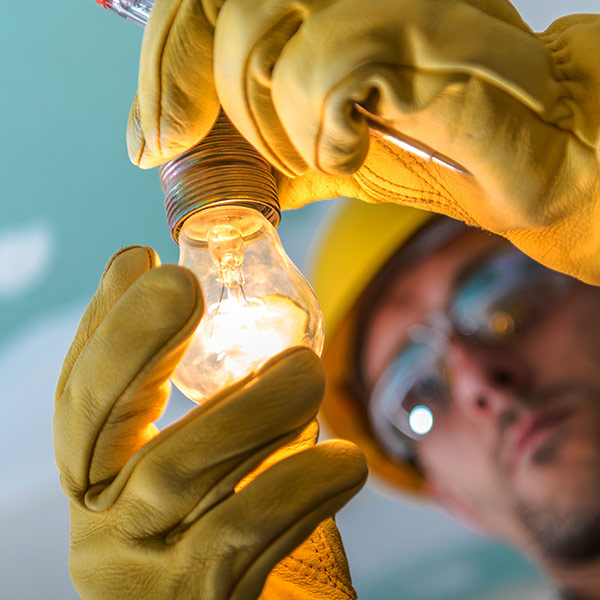 What You Can Expect From Our Team
Choosing the right electrical contractor is critical. It's important to have a good idea of what you can expect ahead of time. Over the years, our team at Casco Bay Electric, LLC has developed an outstanding reputation for:
Using high-quality materials and equipment
Offering the latest electrical technologies and solutions
Knowledgeable and courteous electricians
Affordable pricing to help you stay on budget
Clear and honest communication
Leaving the job site tidy and safe when finished
First-class customer service
Our Sustainable Energy Experts Put Your Needs First
Our team of experienced and qualified electricians has built a solid reputation for our excellent customer service. We start by identifying your specific needs so we can offer the optimal solution for your home or business in the Portland, ME area. We're here to help you improve the efficiency, safety, and operation of your electrical system. Our team is proud to be a part of the transition to a more sustainable energy system. We're ready to help you make your home or business more efficient and sustainable. Some examples include updating your old lighting installations and installing electric vehicle chargers.
Comprehensive Electrical Services
We do it all when it comes to electrical services in Southern Maine. Our team is proud to offer residential, commercial, and industrial electrical services, in addition to 24-hour emergency services, specialty services, and generator installation. Learn more about what we can do for you:
Residential – We're proud to offer residential electrical services in Southern Maine. We're experts at new construction for new homes and additions and can design and implement your entire electrical system. Our team also specializes in renovations and updating the wiring to protect your home. We handle electrical maintenance issues and use sophisticated equipment to locate underground faults.
Commercial – Our team excels at completing commercial electrical work for business owners and managers that need contractors they can trust. We're proud to be your partner in every electrical project you have. We build, remodel, and service all electrical components for small businesses, office spaces, restaurants, and more. Our team can install fire alarm systems, and we complete work for local municipalities, such as streetlight installation and maintenance, and more. As a program partner with Efficiency Maine, we can provide expert advice on efficiency upgrades.
Industrial – We know that industrial facilities have unique electrical needs, with lighting being chief among them. We offer electrical service to keep your facility afloat, including equipment, security systems, and more. Our team of electricians is trained and experienced to handle any situation. We work with many industrial businesses, including local gas utility companies, businesses in the foodservice industry, manufacturing facilities, recycling processing plants, and more. No job is too big or too small for us, including electrical maintenance, system upgrades, and complete installation at a new facility.
24-Hour Emergency Service – We know electrical issues don't always happen during regular business hours. That's why we have licensed electricians standing by at all hours. We can dispatch emergency services when you need them the most. Whether you're dealing with tripped circuit breakers, overloaded outlets, or large-scale power outages, give us a call.
Specialty Services – We're the team to trust for electrical service in Portland, ME. Our specialty services include underground fault location, power quality testing, and energy study, and chart recording. Don't hesitate to contact us if there are any electrical services we haven't discussed.
Generator Services – Our service teams use the most modern techniques for servicing and repairing generators for your home or business. We also offer the best generators available, so you can always be prepared.
Trust Our Experienced Electricians
Our team is proud to be your local licensed electrical expert, offering electrical services 24 hours a day for all your residential and commercial electrical needs. Our licensed expert electricians will make sure you're happy with our work, no matter how large or small your job. Don't settle for second best when it comes to electrical services for your home or business. Hire the best electricians in the Portland, ME area at Casco Bay Electric, LLC. We would be happy to offer you a free consultation and estimate for service, so contact us today.
Your Local Licensed Electrical Experts. Available 24 Hours a Day.