Skip to Content
Comprehensive Residential & Commercial Electrical Services
CBE-Your Trusted, Local, Licensed Electrical Experts in Portland, ME
When it comes to commercial electric services, there's no reason to mess around. Hiring someone without experienced or attempting to do it yourself is not a good idea. Casco Bay Electric, LLC is proud to offer residential and commercial electrical services in Portland, ME, and the surrounding areas. Our highly trained and experienced professionals will make sure the job gets done right. Safety and customer service are our top priorities, and there's no job that's too big or too small for our electricians. Our local electricians are available 24 hours a day for emergencies. Casco Bay Electric, LLC's electrical contractors are licensed, bonded, and insured for your peace of mind. We invite you to learn more about our services and contact us today for a free consultation and estimate for service.
Experienced Electrical Professionals, You Can Trust
Don't waste time and money dealing with lazy, ineffective, inexperienced, or overpriced electricians. The team at Casco Bay Electric, LLC is highly trained and experienced. We offer affordable electrical services to stay within your budget. Whether it's for your home or business, we provide friendly service and communicate with you along the way. As a full-service electrician, we can handle any job at any type of facility. Check out all the electrical services we offer and get in touch with us if you have any questions.

All About Our Electrical Services
When you hire the team at Casco Bay Electric, LLC, you can rest easy knowing our professionals are on the job. We use the best and latest technology and training. You'll experience first-class customer service and communication, and we'll leave the job site safe and tidy when we're finished. Learn more about all the electrical services we have to offer:
Residential Services – Don't mess around when it comes to electrical services in your home. Our team of experts handles everything, from new construction homes to home additions. Allow us to design and implement your home's entire electrical system. We can update all the electrical wiring in your home if you're having renovations done. Our team also specializes in electrical maintenance issues, including using innovative equipment to locate underground faults.
Commercial Services – We know that business owners and managers need a team of contractors they can trust for commercial electrical work. Casco Bay Electric, LLC would be happy to be your partner for every electrical project you need. We build, service, and remodel all electrical components for multiple types of businesses. Allow us to install fire alarm systems or to provide expert advice on efficiency upgrades as an Efficiency Maine z
Industrial Services – Your industrial facility has unique electrical needs. Industrial lighting makes up a significant percentage of those, and we also specialize in security systems and more. We work with many types of industrial businesses, including those in the foodservice industry, recycling processing plants, local gas utility companies, manufacturing facilities, and more. Allow us to handle your electrical maintenance needs, system upgrades, and even complete electrical installation for new facilities.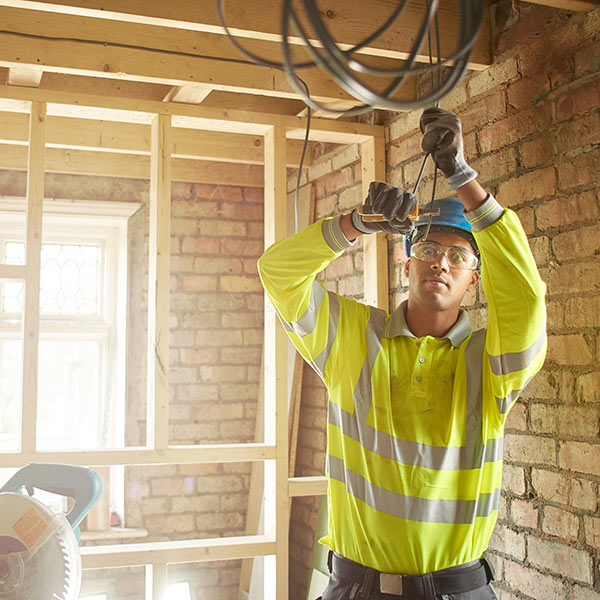 Why Choose Our Team for Electrical Services?
We know you have options when it comes to electrical service providers. Casco Bay Electric, LLC is proud to serve homeowners and business owners. Our team is committed to quality and focused on customer satisfaction. We don't cut any corners because your electrical system is a serious business. Our team of experienced and highly-trained electricians is licensed, bonded, and insured. We encourage you to check out the testimonials of customers who have used our services. There truly is no job too big or small for us.
Get Your Free Consultation & Estimate Today
No matter what type of electrical services you need, Casco Bay Electric, LLC is at the ready. Now that you know more about our services, we would be happy to offer you a free consultation and estimate for service. Contact us today to get started.
Your Local Licensed Electrical Experts. Available 24 Hours a Day.