Skip to Content
Troubleshooting Electrical in Portland, ME
Resolve Electrical Problems with Casco Bay Electric
A minor electrical issue can disrupt your routine or operations resulting in a significant inconvenience that may also be hazardous if not properly remedied. That's why Casco Bay Electric provides trusted electrical troubleshooting solutions for residential and commercial customers in Southern Maine, helping you identify and resolve electrical malfunctions safely and efficiently.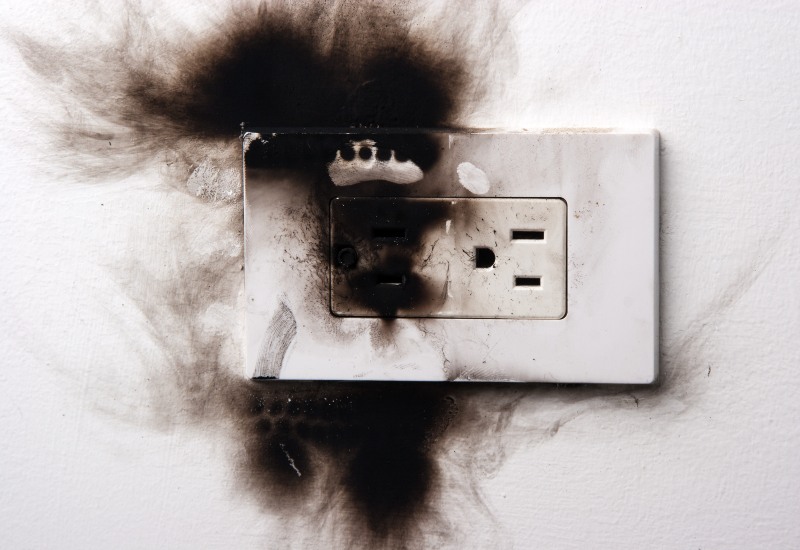 Common Electrical Malfunctions
Residential and commercial properties experience similar electrical malfunctions that require professional electrical troubleshooting. Some common electrical issues we see include:
Tripped circuit breakers
Flickering or dimmed lights
Outlets that are not supplying power
Electrical surges
The Importance of Troubleshooting Electrical Problems
Addressing electrical inefficiencies is crucial, as when left unresolved, they can develop into more complex and costly complications that pose a grave danger to your property. For instance, something as simple as flickering lights may indicate faulty wiring, and circuit overloads can cause damaging electrical fires. Therefore, prompt electrical troubleshooting is vital.
Trusted Electrical Troubleshooting Expertise
Backed by extensive experience and training, Casco Bay Electric's professionals are your trusted electrical troubleshooting partner, helping you quickly diagnose and remedy electrical faults before they become significant problems. With a wealth of knowledge and specialized tools, we can get to the root cause of electrical problems to provide long-lasting solutions.
Solutions for Every Electrical Troubleshooting Need
Our professionals provide comprehensive electrical solutions designed to resolve electrical issues found during electrical troubleshooting. Depending on the type of inefficiency you are experiencing, our Casco Bay Electric team offers electrical repairs, component replacement, rewiring solutions, and system upgrade recommendations to restore the electrical function of your property most safely and effectively.
Custom-Tailored Electrical Solutions
When electrical repairs or replacements are needed, Casco Bay Electric relies on only the most durable, high-quality equipment and materials combined with the latest industry techniques to perform services that promote longevity and efficiency. When rewiring and upgrades are needed, we conduct meticulous planning procedures based on the needs of your property to ensure optimal results for your new electrical additions.
Safety and Compliance
Safety is at the forefront of all of our services. We adhere to strict safety standards ensuring full compliance with codes and regulations to provide our customers with safe and secure electrical services. Our electrical troubleshooting involves electrical safety inspections to identify areas of concern and potential hazards, ensuring our customers are in the safest hands when they rely on our professionals.
Transparent Communication
At Casco Bay Electric, transparent communication is important to us as we have built our reputation on the trust of our customers. Electrical issues can be intricate and overwhelming for our customers. As such, we take time to explain the issues at hand, ensuring thorough understanding to help our customers make informed decisions regarding their properties.
Choose Casco Bay Electric
When troubleshooting electrical problems, customers in Southern Maine look to Casco Bay Electric for reliable service. Backed by decades of experience, our professionals have extensive training and expertise in electrical repairs, replacements, and beyond, enabling us to tackle minor to complex electrical needs easily and precisely.
Get The Electrical Troubleshooting You Need Today
If you're experiencing issues with the electrical components in your home or business, look no further than the trusted professionals at Casco Bay Electric and our electrical troubleshooting. For quality electrical troubleshooting and electrical solutions that restore your property's safety, function, and efficiency, contact our friendly team of professionals today.
Your Local Licensed Electrical Experts. Available 24 Hours a Day.