Skip to Content
Commercial Electric Services in Portland, ME
We Are a Reliable Electric Service Company
If you own a business in Southern Maine, you know how crucial it is to have reliable and efficient electrical systems. From powering your equipment to ensuring the safety of your employees and customers, a well-functioning electrical system is essential to the success of your business. At Casco Bay Electric, we understand the importance of reliable commercial electrical services. Our licensed electricians have the expertise and experience to handle all of your commercial electrical needs so you can focus on other aspects of your business. Contact us today to schedule an appointment and experience the difference in our electrical services.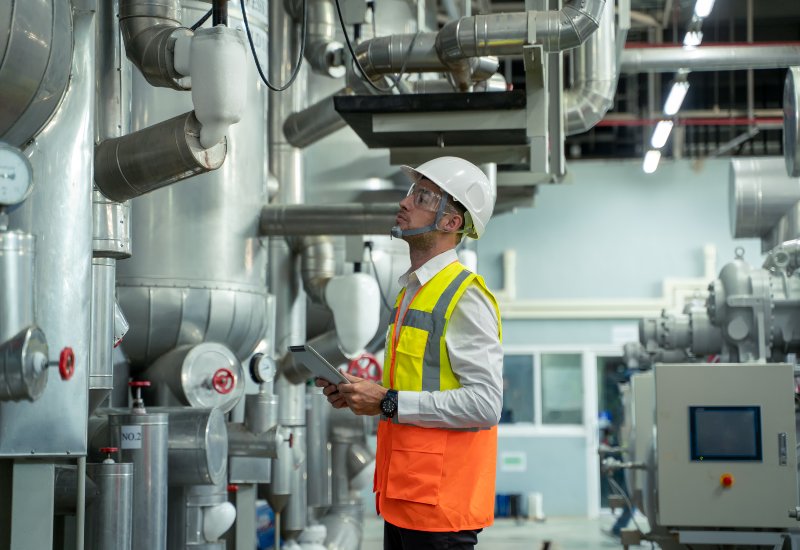 Commercial and Industrial Electrical Contractor Services
Casco Bay Electric provides top-notch commercial and industrial electrical contractor services in South Maine. Our licensed and experienced team of electricians has the expertise to tackle a wide variety of electrical projects. From new construction and remodeling to regular maintenance and repair, we offer a wide range of electrical services to meet the specific needs of commercial and industrial clients. Our services include electrical installation, design, and build; power quality; facility management; and backup generators. We also specialize in lighting design and installation to enhance the safety and efficiency of your commercial or industrial space. Trust us to provide exceptional service, clear communication, and honest pricing.
Commercial Repair & Installations
As a business owner, you rely on your electrical systems to keep your operations running smoothly. When an electrical problem arises, it can disrupt your daily activities and even cause safety concerns for your employees and customers. That's where Casco Bay Electric comes in. We offer a wide range of professional and reliable electrical company services to ensure that your business runs efficiently and safely. Our licensed and experienced electricians are equipped with the knowledge and tools to diagnose and repair any electrical issues, whether it's a faulty circuit breaker or a malfunctioning generator. We take pride in our ability to work closely with business owners to understand their unique needs and develop customized solutions that fit their budgets and timeline. With Casco Bay Electric, you can trust that your business is in good hands.
Keep Your Business Safe From Electrical Hazards
Casco Bay Electric understands the importance of keeping your business safe from electrical hazards. Electrical issues such as faulty wiring, outdated electrical systems, and overloaded circuits can pose a serious threat to your business' safety. That's why our team of experienced electricians is dedicated to providing comprehensive commercial electrical services that focus on safety. We offer a range of services to ensure that your business is safe, including electrical safety inspections, electrical repairs, and installations of safety devices such as CO2 and smoke alarms. Our team is committed to helping you maintain a safe and secure workplace for your employees and customers.
Need a Commercial Electrician?
At Casco Bay Electric, we strive to be the go-to electrical services company for commercial clients in South Maine. The experienced team at our electrical services company is equipped to handle any electrical project, regardless of size or complexity. Whether you're starting a new construction project, renovating an existing property, or in need of lighting installation or system services, we've got you covered. We're committed to delivering high-quality workmanship that meets the highest safety standards, and we take pride in our ability to work closely with our clients to ensure their unique needs are met. Our goal is to provide reliable, efficient, and cost-effective electrical services that help your business thrive. Don't wait to experience the difference with Casco Bay Electric. Contact us today to schedule a consultation and estimate for your next project.
Your Local Licensed Electrical Experts. Available 24 Hours a Day.